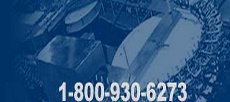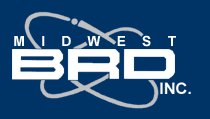 Midwest BRD, Inc.
, is an international exporter of new equipment and services for the egg processing industry.

Founded in 1992, BRD exports equipment to four continents and supplies over 4,000 replacement parts spanning 4 product lines and 15 machines.

At BRD, we know that customers need quality service, accurate information and prices that allow them to compete in a difficult market. Evidence of this is in our support services, no frills packaging, and no costly sales staff.

Furthermore, in a climate of outsourcing, we have chosen to develop the ability to design and manufacture in-house. This removes extraneous middlemen, and allows us to schedule production in the way that best meets our customers' needs.

If you are currently a Midwest BRD customer, then we thank you for your patronage and confidence in us.

If you are considering a purchase from us, we look forward to the opportunity to work with you.


History

The Midwest BRD's founder, Duane Corkill, has over 20 years experience designing and building equipment for the food processing industry. His career began with Seymour Foods, where he rose to the position of chief engineer overseeing and directing research, development, and manufacturing until 1991 when Sanovo USA purchased Seymour Foods.

BRD began manufacturing equipment and parts in response to direct customer request. Since then, word has spread making us an international exporter of new equipment and the most comprehensive replacement parts source for Seymour Foods equipment. From the first telephone call, we have understood that we exist because of, and for, you, our customers.

About Us